Wedding Experts Share Their Expertise So You Can Plan The Perfect Day

No doubt it can be a tad stressful planning a wedding right ?
It can also be difficult to find helpful advice when searching for vendors.
Well I'm about to take a little of that stress away for you!
You see the wonderful thing about photographing so many weddings is the wedding experts that you meet along the way !
So I've asked a few of my favourite wedding vendors to offer a little advice to those newly engaged couples that may be feeling a little lost.
Below you'll find their top tips on how to keep ahead of the game when planning your wedding !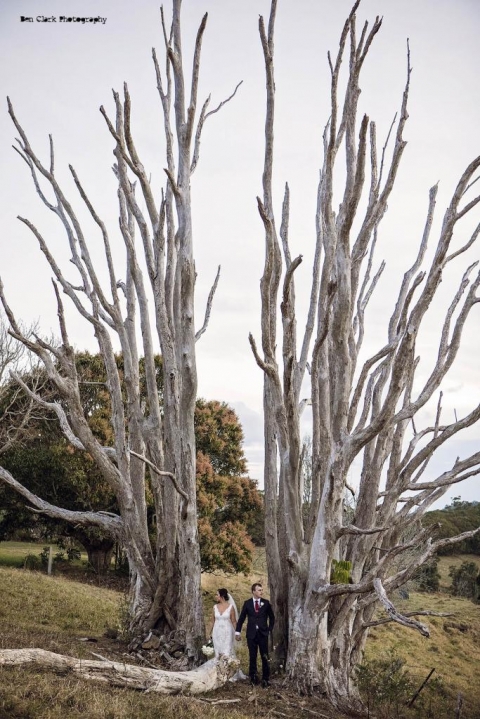 The Rolling Stones once sang "Time is on my side, yes it is" Well I'm here to tell you that on your wedding day you'll swear that you've been abducted by aliens and are missing at least four hours !
Where did the time go? Just an hour ago we were sipping champagne dressed in our robes without a care in the world and now OMG it's time to walk down the aisle already!
I could tell many stories of 'lost time' from the grooms prep, brides prep all the way through until the dancing kicks off.
There are just so many parts to your wedding day where time can run away from you.
My tip here is this, be well prepared and allow more time than you need.. I know that sounds really simple doesn't it?
Girls, get together over a few champagnes and have that dress rehearsal, I know they probably did one in the boutique where you got your dress but trust me when I say THIS ISN'T HOW IT WILL GO DOWN IN REAL LIFE !
Of course there are exceptions to every rule and if your dress is a slimline zip up little number then this won't apply to you.
If you have a lace up dress then you're looking at easily 20-30 minutes to get into that dress and be laced up and looking fabulous!
The boys, oh the boys ……
My tip here for the lads is don't leave it until the day of your wedding to try on your suits, this has resulted in many a quick trip to the menswear shop to get shirts that fit, shoes, belts, you name it I've seen it purchased on the wedding day.
*In the weeks before your wedding we'll catch up and go over your whole timeline so you'll be sorted !
If you've hired suits double check those buttons, quite often you'll find one literally hanging by a thread! Guys it doesn't have to be this way, really.
Another great tip for your day is to allow time after your ceremony for your family and friends to simply come and say hi.
Picture this, you've just exchanged rings, had your first kiss and walked back down the aisle as husband and wife, only to be told by your photographer
(not me 'cause we'd plan it better) that you don't have time to talk to anyone and you must rush off to do Bridal Party & Family photos ! Heck No!
You NEED to take some time and soak up the atmosphere that surrounds you, say hi to your friends and family after all some of them have travelled a long way to be here on your wedding day!
If you plan it right you should have 15-20 minutes for HugsNkisses before moving on to your family photos and your family photos really don't need to take any longer than 15 minutes .
Having enough time will ensure everyone has their happy face on and your images will reflect this.
Wishing you the best of luck in your wedding preparation process
Lisa Thomas shares her expertise
"Wedding makeup needs to do a lot of things:
It needs to look good up close but also photograph well; it needs to be comfortable to wear but also last all day through the various climatic changes and inevitable tears. A professional makeup artist understands all this and will design a look that is just right for you, keeping in mind all the demands placed on your makeup. As a wedding makeup artist, I often have brides show me photos of makeup looks they like which include strong highlighting on the face. Professional makeup artists have been contouring and highlighting for years, this is nothing new, however for bridal makeup this is usually a lot less than what is shown on Youtube makeup videos and Pinterest photos and here's why: Wherever you add a shimmery highlighter you will attract more light and shine to the face…that's what it's there for. The problem however is that this highlighter can contain highly reflective components that flare back when in strong light or when a flash is used resulting in white patches on the face. Sure, a nice light touch of highlighter can look beautiful but too much flare and shine on the face can be a photographer's nightmare and can create extra editing work afterwards. The current trend of adding a bright highlighter down the middle of the nose, for example, will look like you have a white line on your face…those little patches of white shimmery highlighter in the inside corner of the eyes can be the thing that jumps out the most from your face. A lovely semi-matte, semi-dewy base with a small touch of highlighter in the right areas will ensure your wedding day photos remain timeless for generations. Definitely invest in a professional makeup artist that understands this."
All the best for your wedding plans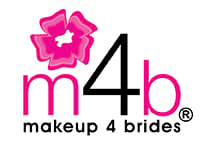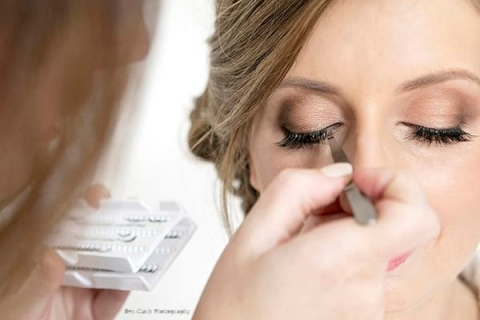 Kali Wedding & Event Planner shares her expertise
Here are a few wedding tips that will be helpful in ensuring you have a wonderful wedding day.
It is important that you enjoy the whole day of your wedding, not just the ceremony and reception. To help with this, make sure you surround yourself the entire day with people that you enjoy hanging around and will be in your life for a long time. This applies from first thing in the morning during getting ready right through until the end of the wedding day.
As much as possible, make an effort to enjoy the process of planning your wedding and try your best not to stress on the little details. Involve your partner in the process and get their opinion and feedback. Don't be afraid to think outside of the box & decide on what YOU want even if it is not traditional.
Choosing great vendors who you can trust is vital in creating a stress free wedding day. Investing in helpful and reliable vendors will eliminate worry on your special day.
We wish you all the very best with your wedding plans!
Anne Campbell Wedding Celebrant
Anne shares her expertise on Weddings !
I always tell my brides, enjoy your day, it's over so very quickly.
And to be able to enjoy your day, trust the professionals you have employed and let them do their job! 
Ask as many questions as you like in the lead up to hiring them and make sure that they know exactly what you want and not what they want on your wedding day.  If you feel that the professional you are thinking about hiring is making it more about them, politely thank them and find someone else. Yes they do have loads of practical advice and you should take that on board, but ultimately you are paying them the big bucks so the final decision is up to you two.
Delegate delegate delegate! Find someone in your life who you can trust, and who you know will follow through to do the running around for you. The week before your wedding can be the most hectic with last minute jobs that can only be done a few days before your wedding.
I suppose I should add some wise words here about your ceremony too as I am a celebrant!
Again my words would be, have fun! Make the ceremony about you two… don't listen to people when they tell you what you can and can't have in your ceremony. Only your celebrant knows that! And if you have chosen the right one, they will let you go crazy and happily go along with you. There are certain legal words that have to be said, if you are not sure if your chosen celebrant is up to speed there – just check the wording on the Attorney Generals site in Canberra. The rest of the ceremony and how it flows is up to you! My couples tend not to relate how they met etc as they feel that their guests know that already. And that too can be included in speeches. Some of my couples say to me, 'can you check my vows  and make sure they are ok' my response to that is always the same, they are you words from your heart and I will never change a thing, well maybe grammar and spelling, but that's all!
So relax, have fun and surround yourself with the people who you want to be with you on the day.. good food, good friends and good wine.. you can't go wrong!
The role of a Civil Marriage Celebrant is an integral part of your wedding ceremony and as they are able to marry anywhere, any place and anytime, you can be as creative and imaginative as you like!
I have had some wonderful opportunities of being a part of some memorable and special weddings, be it in a hot air balloon over the Gold Coast hinterland, a secluded beach, a grand ballroom in Melbourne, or a private ceremony at home, so believe me, the choices are endless.
Your celebrant will be able to provide you with lots of fabulous and diverse ideas. You should feel comfortable enough to take on board or dismiss their suggestions without feeling that you should be doing what your celebrant wants – after all it is your day.
Your celebrant should also offer you plenty of resources to help you in designing your ceremony. If they don't then suggest enough then ask for more or find another celebrant who does. The best celebrants offer plenty of choices and good advice from their vast experience, they see what works and what doesn't.  so be prepared to take their advice. Above all, you should feel comfortable working with your celebrant to achieve your perfect wedding.
Your celebrant will know the legalities as set down by the Australian Government that need to be included in your ceremony. He or she  they will explain and guide you through all the legal paperwork that needs to be done before you are married. You should leave all the worrying up to them! The most important document is your Notice of Intended Marriage or the NIM. It needs to be completed and lodged with your celebrant no later than one month before your wedding can take place, or a maximum of 18 months beforehand.
Most couples fill in this paperwork with their celebrant. You will also need to show your original birth certificate and your current passport. If you have been married previously then documents showing that your marriage has officially ended, either by divorce or death, need to be produced.

You can get in touch with Anne at anne@annecampbell.com.au
Or her Facebook Page
​Mob 0401 678 710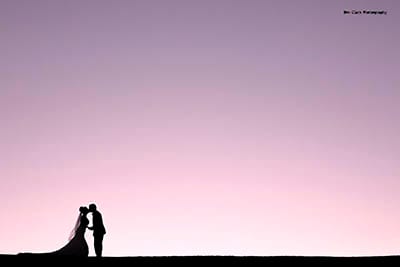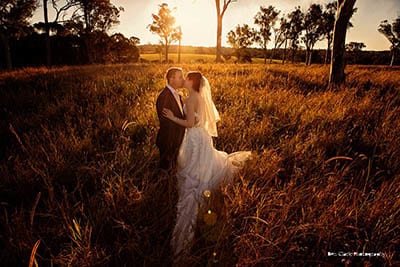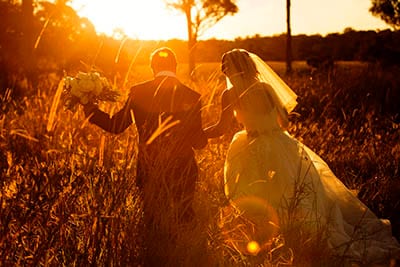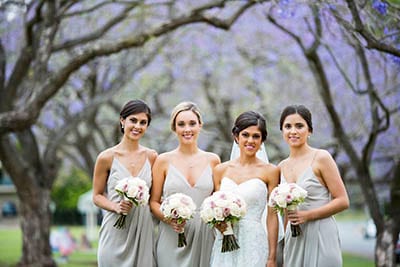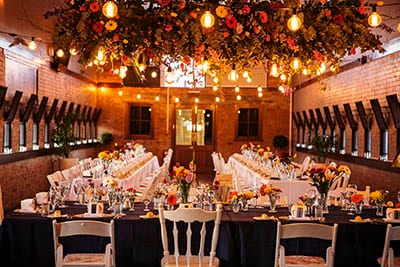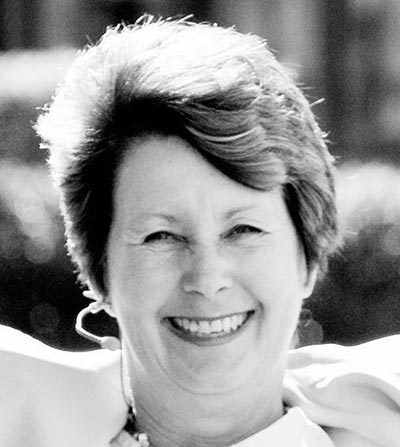 Karen Sargaison shares her expertise
Tips for great Bridal hairstyles
*In thinking about the time of year you choose to get married will affect the look of your hair to some respect, so if you have a summer Wedding in Queensland, and have naturally curly hair, it may be best to go with your curl…or plan your Wedding mostly inside to avoid the humid weather.
*Don't be afraid to be yourself! Your fiancé fell in love with you, so you may like to ask…" how do I look when I go out, and when do I feel my most amazing?"
* When choosing Bridal hairstyles think about the key qualities of these looks, eg, do you commonly see the style on people with fine hair or blonde hair…some intricately woven styles stand out more on blonde's hair colours. If you are looking at a fingerwave look, you may need to grow out your fringe or it may be better on someone with naturally wavy or curly hair.
* Certain style choices also can have a perfect length, for example the ideal length for a "Dita Von Teese" style is just above the shoulders. Look at your chosen hairstyles and think about if you may need a haircut before your trial.
It is a myth that you have to have dirty hair to avoid flyaways…each style is different in the approach. The best advice is the day before your trial shampoo your hair twice and lightly condition…then chat with your hairstylist on the trial day about what is best for you and your style choice
Bridal hairstyles are one of the most individual choices you are likely to make for your wedding day. No two are ever the same.
All the best for your wedding plans
As much as you'd like everything to run perfectly on your day, some things are out of your control. There's a whole bunch of little speedbumps that may pop up throughout your wedding day but it's how you handle these that will determine how you enjoy your day. Don't let the little things become big things and remember why you're doing this in the first place, chances are that if something isn't perfect it will only be you that knows, so don't stress and just take it in your stride. If you're cool calm and collected then this will come across in your wedding photos and you'll have a fantastic day! Tip No 2.
When it comes to bridal party size I always say 'the more the merrier', if you're surrounded by your closest friends as bridesmaids & groomsmen then it's more of a party atmosphere and you'll find yourself much more calm & relaxed. If it's just the two of you then you may feel a little more self conscious and 'in the spotlight' so to speak, not necessarily a bad thing, just different.
Another little tip – be well prepared and allow more time than you need.. I know that sounds really simple doesn't it?
Girls, get together over a few champagnes and have that dress rehearsal, I know they probably did one in the boutique where you got your dress but trust me when I say THIS ISN'T HOW IT WILL GO DOWN IN REAL LIFE !
Of course there are exceptions to every rule and if your dress is a slimline zip up little number then this won't apply to you.
If you have a lace up dress then you're looking at easily 20-30 minutes to get into that dress and be laced up and looking fabulous!
Let me help you rock your wedding !
Wedding Planner & Coordinator Alexia Kimmich shares her expertise
Does the thought of finding a venue, a florist, a celebrant, a photographer, a driver, a caterer, a videographer and a DJ (just to name a few) stress you out? Then hand us the reins as our little black book is full of reliable and amazing suppliers that won't let you down.
As a wedding planner, I am always looking at a couple's wedding budget and looking for areas we can cut back on so their funds can be spent on those items that really mean the most to them. A great way to save on your wedding budget is relooking at your guest list, so the first question the couple always asks is how to cut back their guest numbers.
My golden rule for inviting guests is "Would you invite them over to your place for dinner?". If not, then get out that red marker because they're cut!
Also think, if you left your job today, would you still see your colleagues, or have you never seen them outside of work? If not, then see you later!
Remember, you can always invite those guests to come along to your ceremony to see you in your gown, exchange your vows, and give you their congratulations, which is the part most of them want to be there for anyway.
Wishing you the best of luck in your wedding preparation process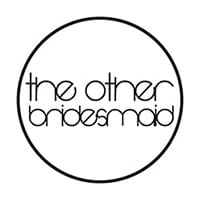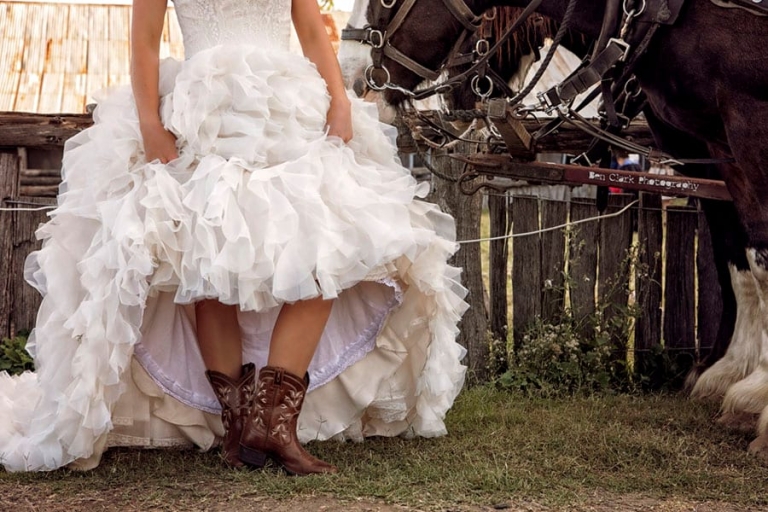 Motion Art Wedding Videography
Geoff shares his expertise
"I can tell you as a videographer and a groom that having an unplugged wedding ceremony has many benefits."
"Unfortunately, I've seen guests get overzealous when it comes to the use of their camera phones especially during the brides entrance. Once a few guests inch into the aisle to get their shot those behind them will inch even further to get theirs effectively making a bottle neck. Not only does this make it difficult for your photographer and videographer to capture the bride and groom's reactions during such a big moment, but they can't see each other as well."
"Many brides dream about the moment they walk into their ceremony and see their fiancé's face light up. Of course that dream never includes dozens of cameras, with flashes, pointed and snapping back at them. The older generation prefer to use IPads because of the larger screen and buttons but of course those devices are even more of an eyesore. What's worse is IPads and phones are terrible taking photos of moving people and will come close to what your professionals will capture for you."
"Going unplugged also means that your friends and family will truly be present during the ceremony and not only will you be able to see the looks on their faces, but your photographer and videographer can capture those candid reactions of your guests as they look on. When I got married I didn't get to see my mother's face during the vows because I was obviously concentrating on my wife, but we have photos of her crying and those are priceless to me."
"I am finding that couples are also opting to go unplugged because they want to be the first ones to share photos on social media and control what gets shared. Imagine waking up the day after your wedding with a hundred notifications from unflattering phone photos you've been tagged in. Many people carefully plan their wedding over a year and want the first photos their family and friends see to be the best ones."
All the best for your wedding plans
Mark Ferguson shares his expertise
The most popular looks for grooms at the moment are Separates, the different jacket to trouser combination. More and more wedding are less formal and this smart casual attire allows grooms to look good and feel good while complimenting their more natural style. You can go funky, classic or in-between.
Some people are of the opinion grooms should always wear a suit. Whereas I believe a grooms attire should complement the brides dress with its level of formality. If she looks like a princess he should be the prince. The surroundings and where photos are being taken should be considered when choosing the grooms attire. Imagine the bridal party like a photo and see if a suit or separates work.
There is a trend for non-matching, or complimentary rather than matching bridesmaid's dresses and this trend has also caught on for groomsmen. Being complimentary with fabric, texture and colour is more important than matching.  It takes a little more time but the outcome is worth it. 
With regards to accessories – Ivory and silver ties are in. Funky socks absolutely in. Cufflinks are still popular but in decline. Loafers are very popular with the odd jacket and trouser combinations. 
Some of the best tips we can give before choosing a wedding suit is knowing the colours of the bridesmaids,  know the formality of your fiancé's  dress, know what colours work best for you. 
Wil Valor combines tailor made craftsmanship with directional style.
Keep Reading for More Great Wedding Tips !
Sarah-Jane Wicks shares her expertise
My top wedding cake tip would be to actually try before you buy. Whilst it is an absolute skill to be able to create a stunning centrepiece, having your cake taste more impressive than it looks far outweighs the aesthetics alone.
Your guests will admire the stunning cake on the night- but the taste it leaves on their palette will stick with them for many more years.
Finding a licensed Cake professional who Bakes from scratch and can create a cake that suits your needs is imperative. I pride myself on working with my clients to deliver a design that will complement their reception décor, as well as their meal.
Working with Premium, and where possible, locally sourced ingredients- focusing on seasonal availability as well as special dietary requirements- without compromising on taste.
I offer complimentary cake samples at consultations. When a client books a Cake That! cake, I welcome them to return to collect weekly cake samples, and allow them time and opportunity to try a variety of flavours and cake styles, that they may have not otherwise considered.
So why not enjoy wedding planning a little more, and enjoy a bit of cake or two along the way!
All the best for your wedding Day !
Elizabeth de Varga Exclusive Fashions
Designer Tammie Nitschke shares her expertise
Designer Tammie Nitschke, heads the team at Elizabeth de Varga Exclusive Fashions. Tammie's love of design, beautiful fabrics and detailing is evident in her collections. Tammie is often in store for gown fittings and designer consultations with clients.
The Elizabeth de Varga Exclusive Fashions gowns are available from selected bridal boutiques throughout Australia and New Zealand.
"Finding your dream gown isn't always like the tv shows. You may not cry, your entourage may not love your gown as much as you, you may not find your dream gown on the hanger…
And this is all ok! There is always a solution.

Your wedding is yours and should be everything you've ever dreamt of. Be open to something unsuspected. Don't be afraid to try different styles, fabrics and even colours! You can still be true to yourself but fall in love with a gown that you would never have dreamt of. We specialise in Couture Made to Measure Bridal, and have done for over 30 Years, you can trust in us to create a unique gown fitted perfectly for your body."
If you are looking for dresses that are of the highest quality, innovative and unique than you will need to visit Elizabeth de Varga Exclusive Fashion's. These beautiful designs are inspired by a love of laces and beautiful fabrics. Unlike most bridal shops in Brisbane city, all gowns at Elizabeth de Varga are made to measure to ensure the perfect fit. Experience the difference at Elizabeth de Varga Exclusive Fashions – book an appointment today.
All the best for your wedding plans
Donna shares her expertise
Did you know that advising your hotels, tour operators, transfer companies and cruise lines that you've booked with, that you are on your honeymoon, will open up a multitude of special amenities and deals not available to anyone else.
In your hotels, this could mean a bottle of champagne on arrival, a room upgrade, free spa credit or a room full of rose petals. On a cruise, it might mean dinner with the Captain , champagne in your cabin or a complimentary meal in a specialty restaurant and with tour operators and transfer companies, you'll be treated like royalty in every facet of your booking from the moment they pick you up at the airport.
So don't forget – make sure you always mention that you're on your honeymoon!
Whether it be a destination wedding or a honeymoon, an expert Travel Advisor is needed to ensure your special time is perfect in every way.
Finding the perfect getaway is my specialty and ensuring all Honeymoon benefits are made available to you is a priority.
With a vast array of domestic and international contacts, fabulous buying power throughout the world, a connection to the Virtuoso Travel Network and 20 years of planning holidays for all budgets and tastes.
My expertise will provide you with a seamless travel experience where everything is taken care of and all you will need to do is turn up at the airport."
"My 18 years in the Travel Industry have been spent in the Airline, Wholesale, Corporate and Retail sectors and together with my extensive travel experiences and global contacts, I am able to provide hands on knowledge of destinations and a wealth of experience in creating lifelong memories.
 
My love for travel started over 30 years ago on my first overseas trip to the UK, Europe and Middle East as a teenager. The travel bug has never disappeared as I love to travel the world exploring new places, sampling local cuisines and embracing local cultures. 
 
My areas of specialty have developed over the years and I find the more complex the itinerary, the more comfortable I am working with clients. Having travelled quite extensively to South America, Antarctica and Africa, I now consider these continents my favourite for planning itineraries. In saying that, my favourite city in the world is New York and putting together US itineraries is something I specialise in also. I also have a lot of knowledge and travel experience throughout Europe, Asia and the Pacific so there are no boundaries.
All the best for your wedding plans
Glenn shares his expertise
Who will you be handing a live microphone to at your wedding? If you're reading this blog, then there is a good chance that this is the question you're asking yourself right now. Unfortunately, most couples don't think about the impact their Wedding MC can have until they start cringing at the reception.
Unlike other countries around the world, in Australia it's seen as quite normal for a family member or friend to take on the role of the MC (Master of Ceremonies) at a wedding. Often times the person trusted with the microphone and the job of keeping a wedding flowing has never done it before. MY friends overseas can't believe this happens.
It's important that your chosen MC is a talented spokesperson. Ideally they will have had training as a Wedding MC and lots of experience. Maybe they've even come highly recommended by a friend or family member.
If you're considering asking a friend or family member to act as your MC, first put yourself in their shoes. Have you ever been asked to be the MC for the most important day a couple have experienced? A day they have spent more money on than any other single day in their lives.
If you were given the role of hosting a wedding reception, what would be your biggest concerns?
Public speaking is often listed as peoples number 1 fear, ranked even higher than death or spiders. So essentially, asking a friend or family member to MC your wedding could be viewed as worse than throwing a spider at them!
Often couples select a family member or friend with the idea that they will know the couple better. While this can be true, the most common question a professional MC gets asked normally is "Wow, how do you know the bride and groom so well and I've never met you?" because a professional wedding MC spends the time getting to know the couple so that they can host their wedding in a personalised manner.
Thankfully there are many talented professionals who are amazing Wedding MCs. They will know exactly what a Wedding MC does and be able to bring incredible value with their services. As a Wedding Entertainment Director®, taking on the role of spokesperson for your wedding is all just part of the honour of being involved in your wedding.
Whoever you trust that live microphone to at your wedding, you want to be sure that they understand the power of a microphone. It has the power to motivate your guests and it has the power to horrify them as well.
Your MC should know exactly what to say at exactly the right moment.
They should be fun and engaging and use their talent to guide your guests through your wedding seamlessly.
Your MC is also the person who helps coordinate all of your reception based suppliers such as the venue, catering, photographer, videographer, entertainment and any others to ensure everyone knows exactly what's happening and when.
All the best for your wedding plans
Wedding coordinator Tahlia shares her expertise
As a wedding coordinator I would recommend that you simplify your wedding to make it as stress free as possible.
Select a venue with the ceremony and reception in one place, perhaps a venue that has all-inclusive packages to tie in your food, beverage, hire fees and styling all in one. You want to pick a venue with an onsite dedicated wedding coordinator that can ensure your wedding day runs smoothly from start to finish. A coordinator that can do all the fussing for you on the day like placing out place cards, menus, seating plans, favours and your guest books as you will be too busy on the day to worry about these little things.
I would highly recommend hiring a stylist or florist to decorate your ceremony and reception venues rather than doing it yourself. Styling your venue yourself can add a lot of pressure on you ( or your family ) on the day.
The best advice I can give is let all the little things go, if something goes a little pear shaped on the day forget about it and remember the most important part of the day is marrying the person you love.